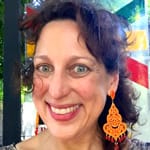 Diana J. Fox, PhD
Professor and Chairperson, Department of Anthropology, Journal of International Women's Studies, Bridgewater State University,
USA
Diana Fox is a cultural anthropologist, diversity consultant and documentary film producer. Her work focuses on the Anglophone Caribbean, particularly Jamaica and Trinidad & Tobago where she researches issues of gender and sexual diversity, women's involvement in ecological sustainability, women's human right and transnational feminism and activism. She is the Founder and Editor of the open access, online Journal of International Women's Studies, a published author and recipient of multiple grants, scholarships and awards. Dr. Fox is the executive producer of the documentary film, Earth, Water, Woman: Community and Sustainability in Trinidad and Tobago in conjunction with Sarafinaproductions, an L.A. based film company. She is currently collaborating with J-FLAG, the first Jamaican LGBT human rights organization on a documentary titled LGBT Lives: Untold Stories of Survival and Resistance.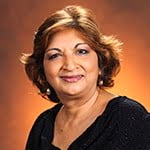 Prof. Patricia Mohammed
Professor of Gender and Cultural Studies,
Chair,
School for Graduate Studies and Research at the University of the West Indies,
Trinidad, West Indies.
" Other peoples' lives: exploiting differences "
Patricia Mohammed is a scholar, writer and filmmaker. She is Professor of Gender and Cultural Studies and Chair, School for Graduate Studies and Research at the University of the West Indies, St. Augustine, Trinidad, having also occupied this post from 2007 to 2012. From 2013 to 2015 she assumed Headship of the Institute for Gender and Development Studies (IGDS) at St Augustine. Between 1994-2007, she served variously as Acting Head of the IGDS and Deputy Dean of the Faculty of Social Sciences, at UWI St Augustine, and was first Head of the Mona Unit, Centre for Gender and Development Studies, UWI, Jamaica from 1994-2002). She has held visiting professorial appointments or fellowships at SUNY, Albany, University of Warwick, UK and Rutgers University, New Jersey and was elected and served as President elect and President of the Caribbean Studies Association between 2008/10, serving on the Executive Council of this regional and international academic association from 2003 to 2011. She was a recipient of the Vice-Chancellor's regional award for Excellence in Research at The UWI in 2015.
She is a pioneer in feminism and gender studies in the Caribbean since 1976, and founder and Executive Editor of the Caribbean Review of Gender Studies, an open access online peer reviewed journal of the University of the West Indies since 2006. Among her major publications in gender are Gender in Caribbean Development, 1988 (UWI Press, Kingston), Rethinking Caribbean Difference, Editor, Feminist Review, 1998 (Routledge, UK).  Caribbean Women at the Crossroads, 1999 (UWI/Canoe Press, Kingston), The Construction of Gender Development Indicators for Jamaica, 2000 (Planning Institute of Jamaica/UNDP/IDRC), Gender Negotiations among Indians in Trinidad, 1917 – 1947, 2001 (Palgrave/ISS, UK and The Hague) and Gendered Realities: Essays in Caribbean Feminist Thought, (ed) 2002 (UWI Press, Kingston).  
Her policy related work in gender has included assistance in drafting of four national gender policies for the Caribbean: Cayman Islands, Trinidad and Tobago, Dominica and British Virgin Islands, hosting a one week intensive Gender Sensitive policy workshop for regional participants in Port of Spain in 2006, numerous engagements with CARICOM and other national and regional agencies on gender sensitive policy making, advisor to the Government of Dominica on CEDAW reporting and production of a 40 minutes documentary entitled Engendering Change: Caribbean Configurations.
For the last fifteen years she has incrementally added Cultural Studies with an emphasis on visuality.  Her major publications in this area include Imaging the Caribbean: Culture and Visual Translation, Macmillan UK, 2009, and a seven-part documentary film series "A Different Imagination" of which "Coolie Pink and Green" is an award winning film. Seventeen Colors and a Sitar was added as the last of this series and has been accepted and screened at several film festivals and on local television. At the Trinidad and Tobago Film Festival 2015 City on the Hill - a documentary on Laventille co-directed with Michael Mooleedhar, won the People's Choice award. This 45-minute documentary looks the built and cultural heritage of Laventille and how these may be leveraged for enhancement of the profile of those who live in these communities.
She is currently Project Leader and Lead Researcher in a research, policy making and action project entitled Work/Life Balance; Its Impact on the Productivity of Working Men and Women and on the Wellbeing of Ageing Populations in Trinidad.  Developed as one of current primary Research Projects of the Institute for Gender and Development Studies, this project successfully won funding from the Research Development Impact Fund. Office of the Campus Principal, UWI St Augustine in February 2015.  The research examines the contemporary challenges faced by employed women and men of Trinidad in balancing their work and family life commitments.  It assesses these challenges both in terms of how they affect the productivity of employees in the workplace and how they impact on the quality of life and welfare of ageing populations.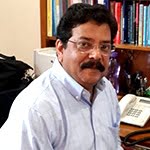 Dr. Ravi Verma
Regional Director
International Centre for Research on Women's (ICRW)
India
" Moving towards Gender Equality: Start Early, Be comprehensive and Challenge Norms "
Dr. Ravi Verma is Regional Director at the International Centre for Research on Women's (ICRW) Asia Regional Office in New Delhi, India. Dr. Verma leads ICRW's local and regional efforts to conduct research, provide technical support, build capacity and partake in policy dialogue on an array of issues, including reproductive health, family planning, preventing domestic violence, child marriage, engaging men and boys to empower women, HIV/AIDS and economic development.
Over the past three decades, he has worked on issues of men and masculinity, male sexual health and gender equality in relation to violence against women, reproductive health, including family planning and HIV/AIDS, in India and countries across the Asian region. He has published extensively on these issues in both Indian and international journals of repute. Prior to joining ICRW in 2007, he worked at the Population Council in New Delhi. In the past, he has also worked at the International Institute of Population Sciences in Mumbai.
Because of his dedicated intensive work on gender issues, Dr. Verma has served as a key member on various committees and platforms, like the High-Level Committee on the Status of Women of the Government of India, the Rights and Empowerment Working Group for Family Planning 2020, as Chair of the Indian National Technical Resource Group on Stigma, and Vice-Chair of the Indian National AIDS Control Ethics Review Committee, as well as advisor to committees on the government's response to child marriage, gender-based violence and adolescent health.
Watch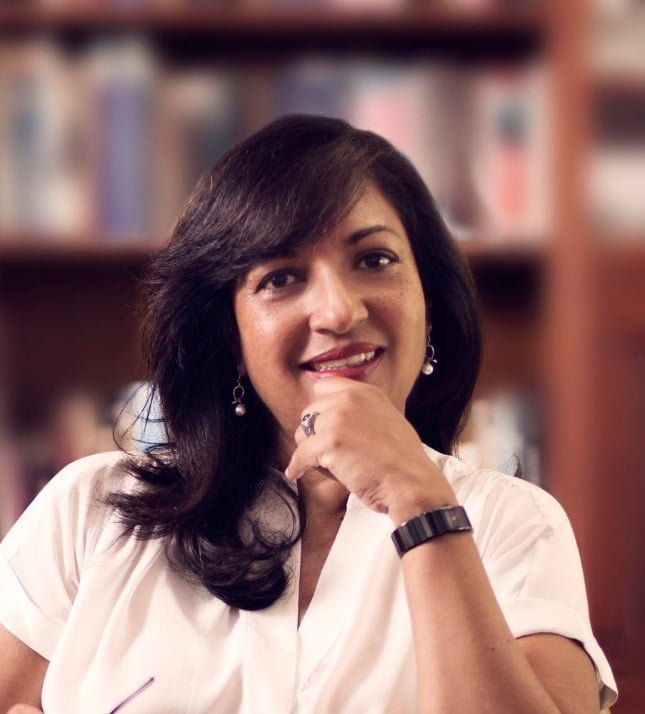 Neela Marikkar
Chairperson/Managing Director Grant Group
Born and bred in the world of Advertising, Neela, is the second generation in the business. Starting out as an Art Director she then moved into executive management, now counting over 30 years in the industry - both in London and in Colombo. Having worked on a plethora of brands from giant Multi Nationals like Coco Cola, Nestle, Mastercard and Unilever to spearheading the relaunch of the National Carrier- Sri Lankan Airlines, she has inspired not only her own workforce but also countless others in the wider field of communications. In her personal capacity, she is passionately involved in social reforms; Instigating behavioral change through some of the most effective Public Service campaigns to date, that have addressed women and child health, HIV AIDS, child nutrition, child labour, abused women, raised crucial funds for ex-servicemen and helped mould the role of business in conflict and peace building. Her recent initiative in being a lead player in the Coalition Against Coal saw the collective effort of stopping the country from increasing more coal power plants and protecting Sri Lanka's environment.
Past President of the 4A's, Charter President of the IAA, recipient of the HK McCann Award, Zonta Woman of Achievement, a member of Women Waging Peace, Core Member of the Commonwealth Business Women's Initiative and a speaker at many international forums she was recognized among the 50 most powerful women in Sri Lanka. She was recently awarded in Singapore as among the top 50 corporate women in Asia and was also selected as an Outstanding global woman Leader in the Women's Global leadership awards, Mumbai. Neela has spoken at Harvard, the Hague, European Commission, Woodrow Wilson Centre, Table of Free Voices, Berlin any many more international forums.
Under her leadership Group's award winning companies have today grown to be the biggest marketing communications group in the island. But her vision for the company and for this exciting new age in brand marketing and consumer engagement remains more potent, and more optimistic than ever.