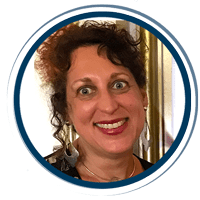 Diana J. Fox, PhD
Professor and Chairperson,
Department of Anthropology,
Journal of International Women's Studies,
Bridgewater State University,
USA
Diana Fox is a cultural anthropologist, diversity consultant and documentary film producer. Her work focuses on the Anglophone Caribbean, particularly Jamaica and Trinidad & Tobago where she researches issues of gender and sexual diversity, women's involvement in ecological sustainability, women's human right and transnational feminism and activism. She is the Founder and Editor of the open access, online Journal of International Women's Studies, a published author and recipient of multiple grants, scholarships and awards. Dr. Fox is the executive producer of the documentary film, Earth, Water, Woman: Community and Sustainability in Trinidad and Tobago in conjunction with Sarafinaproductions, an L.A. based film company. She is currently collaborating with J-FLAG, the first Jamaican LGBT human rights organization on a documentary titled LGBT Lives: Untold Stories of Survival and Resistance.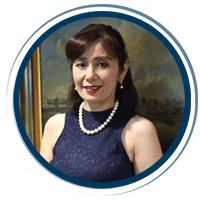 Dr. Jinky Leilanie Lu
Research Professor
National Institutes of Health
University of the Philippines Manila
Philippines
Jinky Leilanie LU is a Research Professor of the National Institutes of Health, University of the Philippines Manila, and specializes in occupational health and women's work. She has authored two books, Gender, Information Technology, and Health which won the National Academy of Science and Technology book award in 2010, and reprinted by the  University of Hawaii Press, 2007, and Basics of Occupational Health and Safety: Guidebook for Practitioners and Industries. She also contributed a chapter in the Handbook of Anthropometry Physical Measures of Human Form in Health and Disease, published by Springer in 2012. She has published gender and women's work, including the more recent chapters in the book, "Research Handbook of Work and Well-being" published by Edward Elgar Publishing Limited, UK.   She has produced 42 journal articles, and 32 of which are Science Citation-Indexed or Scopus-Indexed.  Jinky Lu is a staunch advocate, both as an engaged academic and researcher, in promoting well-being through occupational epidemiology and gender advocacy programs, especially among vulnerable populations such as the women miners, women farmers, and women factor worker, in particular and women's work and health in general. Her researches and studies draw from various but complementary voices of women from below, and details of their stories and anecdotes, struggles and resilience, and pains and successes. The studied subjects become active participants in the research, and hence, the usual method of investigation is debunked and enriched to become more participatory and transformative for women as a group, or as one case at a time. She uses both qualitative and quantitative methodologies to capture the breadth and depth in gender and women studies.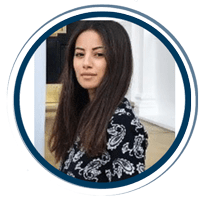 Chaymae Samir
Entrepreneur I Columnist
United Kingdom
" Gender Equality In The Middle East: What Are We So Afraid Of ? "
Chaymae Samir is a serial entrepreneur, columnist, and international speaker. She's built three businesses in marketing, education and the food industry. She's helped her clients effectively brand themselves and work with Fortune 500 and heads of states. She also works with companies and tech startups as a consultant and advisor. Chaymae is fluent in French, English & Arabic and has working knowledge of Spanish & Portuguese. Her previous work experiences include working with the Ministry of Finance in Malaysia, the United Nations in Switzerland, the Ministry of Energy in Morocco and The Institute of Economic Affairs in the UK. She's also worked for an advisory group based in London where she was involved with consulting businesses, non-profits, governmental, and academic organizations internationally, on all matters related to governance and reputational risk. Other experiences include sourcing deals in emerging markets for a hedge fund in New York and overseeing the Middle Eastern sales team of one of the biggest food companies in the world from their Brazilian office.
A millennial herself, Chaymae speaks and advises on millennial engagement and marketing strategies in both the workplace and marketplace. She also discusses digital marketing, personal branding, leadership, and female empowerment. She's passionate about empowering her generation and doing everything she can to bring passion and purpose to the lives of others. Her work and writing have been featured in Forbes, Wamda, Arabian Business and The World Economic Forum.
Profile: https://chaymaesamir.com/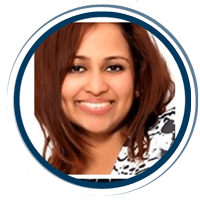 Ms. Senela Jayasuriya Abeynaike
Founder & CEO of Women Empowered Global
Senela is a business leader, a global motivational speaker, brand advisor, leadership & management trainer and Executive coach. She is the Founder & CEO of Women Empowered Global (www.WomenEmpowered.global), which offers a dedicated career and business accelerator platform for women in business, women pursuing STEAM careers, and female professionals in industry, SME and trade. She is an Advisory Executive Council Member 2017 and Session lead speaker at the Global Women Economic Forum 2018. Appointed as International Committee Member for Marketing, PR & Communications (2014/16 biennium) Zonta International (www.zonta.org); affiliated with the United Nations. Also the District Liaison for 7 Countries (AUS, SGP, PHL, THL, BNG, IND, SL). Made Board Director of the Zonta Club II of Colombo (District 25) for the 2014/16 biennium. Chairperson for the Young Women in Public Affairs scholarship and awards 2016. Co-Chair of the Jane M. Klausmen Women in Business scholarship and awards 2015. She is also an Executive Committee Member of ESU and the Lead trainer and Coach for IPSC (UK).
She was the Country Manager for Sri Lanka & Head of Marketing – International (US, AUS, UAE, UK), for a reputed British firm headquartered in Hertfordshire, UK. Senela was also employed in a top Fortune 500 company in San Ramon (Cali., USA) involved in Brand Development, MarCom, PR, Stakeholder Management & CSR. Senela is an acclaimed corporate trainer & management coach commended for her unique and engaging style of delivery and works with Fortune 500 companies on communication, leadership development, employee engagement, productivity and team performance. Her expertise are in Business, corporate planning, corporate communication, strategic management, marketing, coaching and branding. Senela has many talents and pursues music as a hobby interest and is a philanthropist at heart.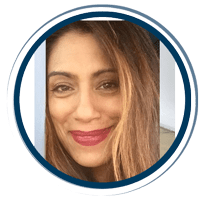 Dr. Madhavi Venkatesan
Bridgewater State University, USA
" The Role of Women in Sustainable Development "
Dr. Madhavi Venkatesan is a faculty member in the Department of Economics at Northeastern University in Boston, Massachusetts and an instructor at Bridgewater State University. Her present academic interests are specific to the integration of sustainability into the economics curriculum and she is currently pursuing scholarly interests in sustainable economic development. She serves as the Executive Director of Sustainable Practices, a 501(c)3 non-profit she founded in 2016. Sustainable Practices is focused on increasing financial and economic literacy to facilitate sustainability and thereby promote environmental and social justice as well as economic equity.
Prior to re-entering academics, Madhavi held senior level positions in investor relations for three Fortune 250 companies. In this capacity she was a principal point of contact for investors and stakeholders and was instrumental in the development of socially responsible investing strategies and corporate social responsibility reporting.
Madhavi started her financial services career after completing her post-doctoral fellowship at Washington University in St. Louis. She earned a PhD in Economics from Vanderbilt University, a Masters in Environmental Management from Harvard University, and a Masters in Environmental Law and Policy from Vermont Law School. She is the author of numerous peer reviewed articles and book chapters on the subject of sustainability and economics as well as the text Economic Principles: A Primer, A Framework for Sustainable Practices and forthcoming Foundations in Microeconomics, A Framework for Sustainable Practices and Foundations in Macroeconomics, A Framework for Sustainable Practices. Madhavi was recently granted the Fulbright-SyCip Distinguished Lecturing Award to the Philippines where she will give lectures in the host country in February of 2018 on the role of economics in fostering sustainable outcomes and ultimately, a culture of sustainability.