OPTIONS AVAILABLE FOR PUBLICATION AND
DISSEMINATION OF PRESENTED WORK
Book of Abstracts
The Book of Abstracts will be made available to you as an electronic copy in PDF format.
CONFERENCE PROCEEDINGS
All full papers sent for conference proceedings will be subjected to double-blind reviewing process and will be published electronically with an ISSN 2424-6743 in the proceedings with a DOI Number (DOI prefix: 10.17501).
Accepted papers published in conference proceedings will be submitted to Google Scholar, Scopus and Thomson Reuters for possible indexing.
BOOK OF ABSTRACTS 2020
SPECIAL ISSUE DEDICATED FOR WCWS 2019 IS PUBLISHED AND
NOW ONLINE!

PEER-REVIEWED JOURNAL PUBLICATION
We provide you with the opportunity to publish your paper with well-known publishers
Journal of International Women's Studies – Special Issue

ISSN 1539-8706
Editor in Chief Prof. Diana Fox & Prof. Cami Sanderson
Publisher Carley Taylor, Bridgewater State University, USA
Indexed in EBSCO, Elsevier Bibliographic Databases, ProQuest, DOAJ and many more.
Feminism & Psychology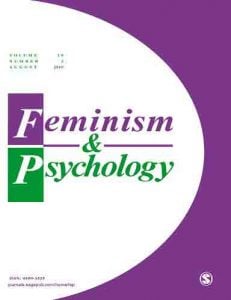 ISSN 1461-7161
Editor in Chief Catriona Macleod
Publisher SAGE Publishing
Indexed in Scopus, Social Sciences Citation Index, PsycINFO, Women Studies Abstracts, Studies on Women & Gender Abstracts Online and many more
ABSTRACT & FULL PAPER GUIDELINES