AVENUES FOR PUBLICATION AND DISSEMINATION OF PRESENTED WORK
Book of Abstracts
---
All accepted abstracts for the 7th World Conference on Women's Studies (WCWS 2021) will be published in the conference abstract book with an associated ISBN.
Conference Proceedings
---
All full papers sent for conference proceedings will be subjected to double blind reviewing process and will be published electronically with an ISSN in the proceedings with a DOI Number (DOI prefix: 10.17501).
Accepted papers published in conference proceedings will be submitted to Google Scholar, Scopus and Thomson Reuters for possible indexing.
Peer Reviewed Journal Publication
We provide you with the opportunity to publish your paper with well-known publishers
Journal of International Women's Studies Special-Issue


ISSN 1539-8706
Editors in Chief Prof. Diana Fox & Prof. Cami Sanderson
Publisher Carley Taylor, Bridgewater State University, USA
Indexed in EBSCO, Elsevier Bibliographic Databases, ProQuest, DOAJ and many more.
Inter-Asia Cultural Studies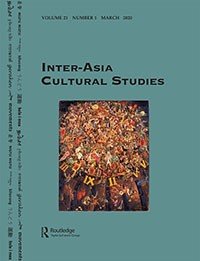 Online ISSN ISSN 1469-8447
Managing Editor Dr. Yi-ting Lu
Publisher Taylor & Francis
Abstracted/Indexed in Arts and Humanities Citation Index; Communication and Mass Media Complete; Current Contents/Social & Behavioral Sciences; Current Contents/Arts & Humanities; Electronic Collections Online; International Bibliography of the Social Sciences; OCLC; R I L M Abstracts of Music Literature; SCOPUS; Social Sciences Citation Index; Sociological Abstracts; and Worldwide Political Science Abstracts
KnowEx Social Sciences

Editor in Chief: Prof. Siri Hettige
Publisher: TIIKM Publishing
Indexed in: Google scholar and Crossref
Feminist Legal Studies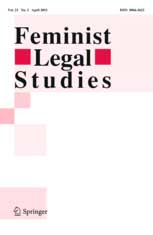 Online ISSN ISSN 1572-8455
Editors Yvette Russell
Publisher Springer
Journal Link >> 
Abstracted/Indexed in Scopus, Social Sciences Citation Index, EBSCO Women's Studies International and many more
Impact factor 2.097 (2019)
Abstract & Full Paper Guidelines