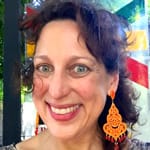 Diana J. Fox, PhD
Professor and Chairperson
---
Department of Anthropology,
Journal of International Women's Studies,
Bridgewater State University,
USA.
Diana Fox, Professor and Chair of the Anthropology Department, is a cultural and applied anthropologist, scholar-activist, and a documentary film producer. Her work is based in Anglophone Caribbean, particularly in Jamaica, Trinidad & Tobago, where she is involved in research on issues of gender and sexual diversity, women's social movements, activism for ecological sustainability, women's human rights, transnational feminisms and activism. She serves on a number of boards and committees including Sexualities Working Group of the Caribbean Studies Association (CSA), the international advisory board of the Fondes Amandes Community Reforestation Project (FACRP) in Trinidad and Tobago. Moreover, she is the founder and editor of the open access online Journal of International Women's Studies. Dr. Fox is the executive producer of two documentary films, Earth, Water, Woman: Community and Sustainability in Trinidad and Tobago and Many Loves One Heart: Stories of Resilience and Courage, which are woven around the LGBTQ movement in Jamaica. She is the recipient of three Fulbright awards and many other grants and has published a number of books and articles.
Conference Secretariat
Contact Person : Mr. Keerthi Chandana
Hotline: +94 702 247 505
TP : +94 113 098 521/2
Email: chandana@tiikm.com
Contact Person : Mr. Saranga Meepitiya
Hotline: +94 768 223 146
TP : +94 113 098 521/2
Email:saranga@tiikm.com
Conference Convener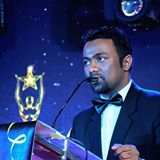 Mr. Isanka P Gamage
The International Institute of Knowledge Management (TIIKM), Sri Lanka
Hotline: +94715589870
TP: +94113098522/1
Email: isanka.gamage@tiikmedu.com
Be our Session Chair / reviewer
Write to Ms. Maheesha Dilshani : maheesha@tiikm.com with your short bio-data
Scientific Committee
Updating..