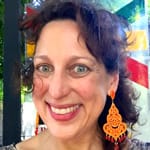 Diana J. Fox, PhD
Professor and Chairperson
---
Department of Anthropology,
Journal of International Women's Studies,
Bridgewater State University,
USA.
Diana Fox, Professor and Chair of the Anthropology Department, is a cultural and applied anthropologist, scholar-activist, and documentary filmproducer. Her work focuses on the Anglophone Caribbean, particularly Jamaica and Trinidad & Tobago where she researches issues of gender and sexual diversity, women's social movement activism for ecological sustainability, women's human rights and transnational feminisms and activism. She serves on a number of boards and committees including the Sexualities Working Group of the Caribbean Studies Association (CSA), the international advisory board of the Fondes Amandes Community Reforestation Project (FACRP) in Trinidad and Tobago, and is the Founder and Editor of the open access, online Journal of International Women's Studies. Dr. Fox is the executive producer of two documentary films, Earth, Water, Woman: Community and Sustainability in Trinidad and Tobago and Many Loves One Heart: Stories of Resilience and Courage about the LGBTQ movement in Jamaica. She is the recipient of three Fulbright awards and many other grants and has published a number of books and articles.
Conference Chair Welcome Message
---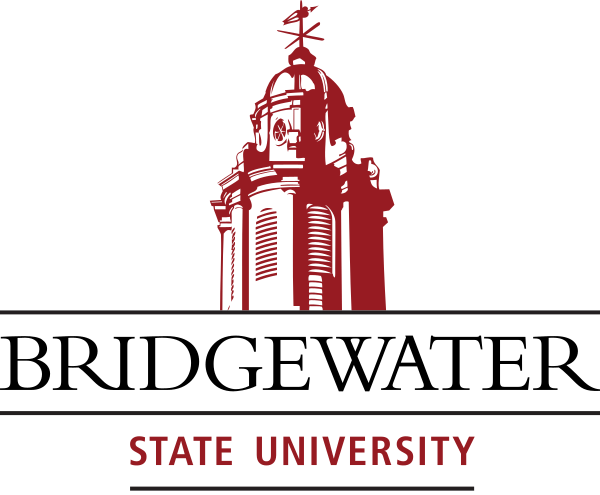 College of Humanities and Social Sciences
Anthropology Department
Greetings and welcome to Colombo, Sri Lanka and to the Fourth, World Conference on Women's Studies.
It is with great pleasure that I serve as conference chair for the third time for the World Conference on Women's Studies, organized by The International Institute of Knowledge Management (TIIKM). Bridgewater State University, my home institution, is honored to be a hosting partner. I attended the second and third conferences in Colombo in 2016 and 2017, for which I also served as conference chair. The 2018 conference, like the previous one, is in part shaped by observations and insights from the previous conferences, and we are pleased to offer some additional features to the regular panels for the upcoming event in May. 1) The World Conference on Women's Studies (WCWS) Forum: "Women's Economic Empowerment and Increasing Leadership Opportunities".  This is a panel of scholar-activists who will address key challenges and potential solutions for gender equality via economic and leadership opportunities, both within Sri Lankan and wider global contexts; 2) A publishing workshop to encourage submissions to partnering journals; and 3) A youth forum where we can learn from local youth about challenges they face an and to encourage awareness of gender and women's issues.
As with last year, this year we also look forward to a stimulating and provocative conference, one that challenges our ideas, builds our connections with one another, and invigorates us in our work.  The theme, Women's Studies: Gendered Scholarship, Activism, and Storytelling for a Sustainable Planet, promises to help us achieve these goals by highlighting the current challenges we face in building resilient local, regional, and global women's movements that respond to the increasing pressures of climate change. Women's stories are critical in this endeavor. This year, our keynote speaker is Dr. Jinky Lu, Research Professor from the National Institutes of Health, University of the Philippines Manila, who specializes in occupational health and women's work. She will speak on the second day of the conference. Dr. Lu engages in participatory action research with "women from below", incorporating their multiple, but complementary voices into her work, detailing their stories, struggles, resilience, and successes. She uses both qualitative and quantitative methodologies to capture the breadth and depth of women's challenges pertaining to occupational health and well-being; she also works on disaster issues, exploring the gendered nature of disaster impact, particularly with increased stress from climate change conditions in the Philippines.  
I want to thank TIIKM on behalf of all conference participants, for organizing the conference,   juggling all the logistical details including the hotel, meals, program, and other features of the conference planning. This group of sharp thinking, energetic, and hopeful conference organizers continue to add to the human story through their innovative conference themes, tackling the most difficult, persistent, and pressing topics of our times, bringing scholars, activists, policymakers, educators, artists and others together from across the region and the planet.
Please take every opportunity during the conference to engage with one another, to discuss your ideas for research, writing and practice. I also hope that you take some time to explore Colombo in all its vibrancy. Welcome to the conference!
Diana J. Fox
Professor and Chairperson
Anthropology Department
Bridgewater State University
Conference Chair
Conference Secretariat
Contact Person : Mr. Keerthi Chandana
Hotline: +94 702 247 505
TP : +94 113 098 521/2
Email: chandana@tiikm.com
Contact Person : Mr. Saranga Meepitiya
Hotline: +94 768 223 146
TP : +94 113 098 521/2
Email:saranga@tiikm.com
Conference Convener
Mr. Isanka P Gamage
The International Institute of Knowledge Management (TIIKM), Sri Lanka
Hotline: +94715589870
TP: +94113098522/1
Email: isanka.gamage@tiikmedu.com
Be our Session Chair / reviewer
Write to Ms. Maheesha Dilshani : maheesha@tiikm.com with your short bio-data
Scientific Committee
Dr. Agata Stepien, Indevol International Research group, Germany
Dr Shermal Wijewardene, University of Colombo, Sri Lanka
Dr. Swarna Ukwatta, University of Colombo, Sri Lanka
Prof. I M K Liyanage, University of Colombo, Sri Lanka
Asst. Prof. HSIAO-WEN CHENG, University of Pensalvania, USA
Prof. Jill Bystydzienski, The Ohio State University, USA
G.P. Acharya, Nepal Center for Contemporary Research, Nepal
Dr. Bishnu Raj Upreti, Nepal Center for Contemporary Research
Prof. UI Shiori, Graduate School of Christian Studies, Rikkyo University, Japan
Asst. prof. Teresita G. Villamor Barrameda, University of the Philippines, Philippines
Dr. Madhavi Venkatesan, Bridgewater State University, USA
Dr. Bishnu Raj Upreti, Nepal Centre for Contemporary Research, Nepal
Dr. Lai Suat, Universiti Malaya, Malaysia
Dr. Ameer Sultana, Panjab University, India
Dr. Tina Escaja, University of Vermont, USA
Prof. Dr. Mira Sonntag, Rikko University, Japan
Dr. Annal Tandukar, Nepal Centre for Contemporary Research, Nepal
Prof. Grace Wamue-Ngare, Kenyatta University, India
Dr. Ponmalar N Alagappar, University of Malaya, Malaysia
Dr. Rowena A. Laguilles, University of Philippines, Philippines
Dr. Rachana Pandey, Vasanta College for Women, India
Dr. Aradhana Vaidaya, Bharatiya Mahavidyalaya, India
Dr. Ramzan Shahid, University of Gujrat, Pakistan
Dr. Aziz Bin Shafie, University of Malaya, Malaysia
Dr. S. P. Srimathi , NMKRV College for Women, India
Dr. Snehalatha.G.Nadiger, NMKRV College for Women, India
Dr. Mangal Gouri. V.Manvade, NMKRV College for Women, India
Dr. Manjari Shukla, Vasanta College for Women, India
Dr. Abhishek Mishra, Institute of Management Studies, India
Dr. Shipra Gupta, Panjab University, India
Prof. Nishi Mitra, Advanced Centre for Women's Studies, India
Prof. Tanusree Paul, Visva-Bharati, India