Conference Chair & Committee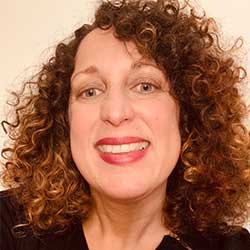 Director, Institute for Gender and Development Studies (IGDS)
University of the West Indies (UWI), Regional Coordinating Office
Jamaika
Diana Fox, Professor and Chair of the Anthropology Department, is a cultural and applied anthropologist, scholar-activist, and a documentary film producer. Her work is based in Anglophone Caribbean, particularly in Jamaica, Trinidad & Tobago, where she is involved in research on issues of gender and sexual diversity, women's social movements, activism for ecological sustainability, women's human rights, transnational feminisms and activism. She serves on a number of boards and committees including Sexualities Working Group of the Caribbean Studies Association (CSA), the international advisory board of the Fondes Amandes Community Reforestation Project (FACRP) in Trinidad and Tobago. Moreover, she is the founder and editor of the open access online Journal of International Women's Studies. Dr. Fox is the executive producer of two documentary films, Earth, Water, Woman: Community and Sustainability in Trinidad and Tobago and Many Loves One Heart: Stories of Resilience and Courage, which are woven around the LGBTQ movement in Jamaica. She is the recipient of three Fulbright awards and many other grants and has published a number of books and articles.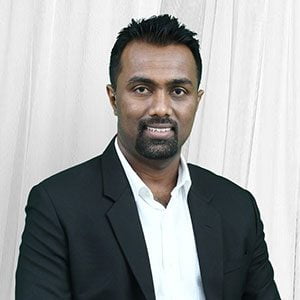 Mr. Isanka P. Gamage
The International Institute of Knowledge Management (TIIKM), Sri Lanka
Hotline: +94 715 589 870 / +94 777 379 779
Tel:+94 112044485
Email: isanka.gamage@tiikmedu.com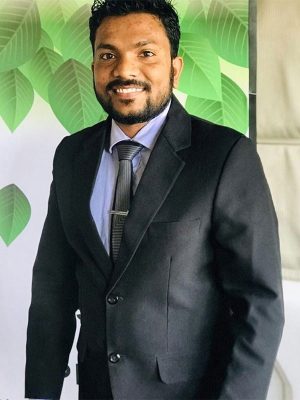 Mr. Keerthi Sri Chandana
#531/18, Kotte road, Pitakotte, Sri Lanka.
Tel: +94117992022
Hotline: +94 76 573 3737
Email: secretariat@womenstudies.co
The Scientific Committee consists of the experts in the field from many different countries in the world. The Committee Members evaluate your abstracts and provide insights to improve those further. According to the final decision given by them, you would be able to process further tasks for participating the conference.
Scientific Committee Members
If you would like to be considered to serve on the Scientific Committee, please submit the Official Reviewer Application.
<<View Reviewer Application >>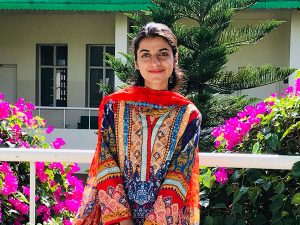 Ms. Arfa Mubeen
Research Assistant,
Capital University of Science and Technology,
Pakistan.
She has completed her MPhil in Psychology from the National Institute of Psychology, Quaid-i-Azam University, Islamabad and is currently working as a Research Assistant at Capital University of Science and Technology. Her research interests include the atypical behaviour of the female gender. Furthermore, she has conducted research on tomboys and female sports players.
Contact Email: – arfamubeen2014@gmail.com
Born in Sicily, Giuseppe Paternicò got a bachelor degree in Classical Literature at Catania University with a dissertation in History of Christianity and Churches. Currently graduating in Historical Sciences at DISSGeA of Padua University, he is writing a thesis on Middle Ages History of XIII century sermonistics, concentrating his research on the subject of the predicatio crucis within the homiletical corpus of Federico Visconti Archbishop of Pisa (1254-1277) and is particularly interested in gender studies.
Email: paternico.g86@gmail.com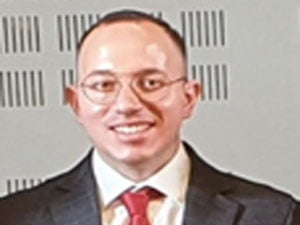 Giuseppe Paternicò
Graduate student – MA Historical sciences
Department of Historical, Geographic Sciences and the Ancient World
University of Padua, Italy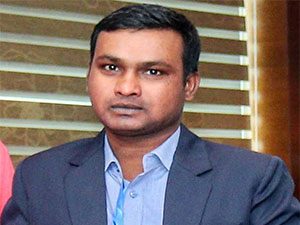 Dr. Ramesh Singisala
Assistant Professor of English

Dr. Ramesh Singisala (MA, M.Phil, and Ph.D. from Kakatiya) is working as as Assistant professor of English, GNITC, Ibrahimpatnam. Hepresented more than 30 papers in international and national conferences and seminars, and pubished 14 papers in UGC-listed and peer-reviewed journals. He obtained three national prizes, including the young Researcher Award – 2019 (ITSR), Best paper presenter and Best discussant Award. He has five years of teaching experience in junior, degree and B.Tech colleges. He specializes in Gender and Disability Studies, Indian writing in English, Cultural studies, Women's writing in Endlish.