Plenary Round Table on "Feminist Futures in Precarious Times: Emerging and Transformative Visions in South Asia"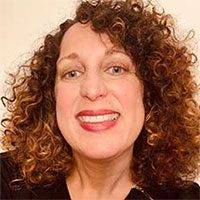 PROF. DIANA J. FOX
Professor and Chairperson
Department of Anthropology
Journal of International Women's Studies
Bridgewater State University
USA.
This panel will feature a discussion by three of the co-editors of a special joint issue of the JIWS and WAGADU. They will bring up key points of intervention around the topic of creating feminist futures emerging from a decolonizing and progressive feminist theory and praxis in South Asia, including youth movements, diaspora, and as approached from a variety of disciplines by contributors to the special issue.