The 4th World Conference on Women's Studies 2018 will be hosting a youth gathering during the conference. This session draws on the experiences and knowledge of youth informed by their research and activism. We are particularly interested in the topic of young women and social media with respect to cyberbullying. Youth participants from the national and global arenas will also have a fruitful networking opportunity, a significant investment in their future.  Youth participants will share their views around this important topic.
04th May 2018
at WCWS Conference premises
From 4.30p.m  to  6.30p.m
Audience – All conference youth participants (Free registration)
Cyberbullying has become increasingly significant particularly for girls and young women. Youth who have experienced, reflected on and researched the topic will offer their insights, followed by discussion. The discussion will aim to identify vulnerable youth groups, and create awareness about the issues of cyberbullying, by disseminating information, and offering preventive measures to minimize cyber-violence and physical violence stemming from cyberbullying.
Because youth drive the present towards a better future, this gathering offers the opportunity for youth to identify their unique skills and strengths, offer contributions emerging from their own regions of the world to learn from one another and to apply their analytical skills toward problem solving.
" Women's Economic Empowerment and Increasing leadership opportunities "
The International Institute of Knowledge Management (TIIKM) is an internationally recognized institute which provides platforms for scholars, researchers, policymakers, activists, citizens and others to engage in meaningful dialogues in an atmosphere of open discussion and debate. The 4th World Conference on Women's Studies, organized by TIIKM, follows four previous successful Women's Studies conferences beginning in 2014. The 3rd conference will continue to move forward the liberatory conversations and strategies for gender and sexual equality that have characterized previous gatherings. As with previous conferences, the theoretical frameworks of feminisms, gender and sexuality studies that have inspired Women's Studies scholarship and activism will inform the 2018 gathering. The upcoming conference adds a new and exciting feature; namely, a forum on "Women's Economic Empowerment and Increasing leadership opportunities".
The Forum includes a panel comprised of 6 renowned Women's Studies scholar-activists, who will address key challenges and potential solutions for gender equality via economic and leadership opportunities, both within Sri Lankan and wider global contexts.
on 03rd May 2018
at 4.00p.m – 6.30p.m
The Audience
Researchers and scholars, activists from NGO's, women organizations, business leaders, social workers, policy makers and media representing national and international arena

Free registration for all conference participants
Moderator
---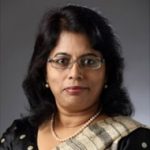 Ms. Gayani De Alwis
Management Consultant & Lecturer
Founding Chairperson of WiLAT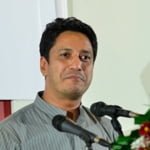 Mr. Nawaz Mohommed
Search for Common Ground's Country Director for Sri Lanka and Maldives
Dr. Sulochana Segera
Chairperson & Founder of the Women in Management
Chief Innovation Officer, Professional Career Women Awards
Founder, WIM Single Mother Project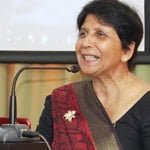 Prof. Kamala Liyanage
Senior Professor in Political Science
University of Peradeniya
Your Investment – LKR 2000
Bank Payment Details  [ For Local Attendees ]
| | |
| --- | --- |
| BANK NAME | Hatton National Bank |
| BRANCH | Homagama |
| BENEFICIARY | The International Institute of Knowledge Management(Pvt)Ltd |
| ACCOUNT NUMBER | 077010016840 |