Conference

Chair Workshop
A workshop will be arranged by the Conference Chair to discuss on the outcomes and get feedback of the Conference. Moreover, the plans to be executed when organizing for WCWS 2020 will be discussed during the workshop providing an opportunity for participants to share their views and voice their suggestions in terms of the conference theme, venue, dates, featured events and any other applicable areas. The workshop will provide an insight to deliver the future conferences in fruitful way with the outputs received by Conference Chair, Participants and Organizers.
Date: 27th April 2019
Time: 4.20p.m – 4.50p.m
Audience: All conference participants
PANEL  

DISCUSSION
We invite you to join us in learning about and discussing the critical global issue of trafficking at the 5th World Conference on Women's Studies. Globally, trafficking is big business and preys on poverty.  There are over 45 million slaves, trafficked for sex, forced labor and debt bondage. Sex trafficking is a growing problem across the globe endangering women and girls psychologically and physically.
 In spite of the intervention of many governments NGOs trafficking persists; however, some interventions have been successful in preventing trafficking. This panel highlights the work of a number of groups working to end the trafficking of girls globally. This panel offers you an opportunity to learn from them, exchange your own ideas and participate in dialog with women's studies peers.  The panel features co-founder of the NGO, "Friends of Thai Daughters" Jane McBride, and others working tirelessly to disrupt the exploitation and degradation of human beings through trafficking.
On 26th April 2019
From 2.00PM – 4.30PM
---
Moderator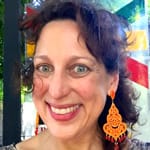 PROF.DIANA J. FOX
Bridgewater State University,
USA
Share your story at the

WCWS

2019
We are all storytellers: being a storyteller is part of what makes us human, distinguishing us from other living beings. The 5th World Conference on Women's Studies strives to bring together storytellers from our attendees that help us learn about each other outsisde of the framework of a formal conference paper. In the spirit of the ongoing work of building a global women's movement, this storytelling session will take place within the Conference,  on 27th April 2019, the 3rd Day. All of our attendess, from women activists, men as allies, advocates, academics, leaders, journalists, independent researchers and NGOs in Women's studies and related fields have an opportunity to share your story.
The storytelling session of the WCWS 2019 offers you the opportunity to share your story in the following categories and modes of presentation:
Themes:
Success Stories—personal and project achievements, joyful accomplishments

Stories of Struggles–including setbacks, anger, sadness
Genres:
Narratives

Documentary films

Short fiction films

Performance art—poetry, song, short dramas
How to submit your work
Send your original work to info@womenstudies.co on or before 15th February 2019 with your biography.
Your work should be submitted in English
After submission, please acknowledged receipt via an email within three working days.
Submissions must be in English or with English subtitles.
All stroytellers will be notified of acceptance with in two weeks.
Many Loves, One Heart: Stories of Courage and Resilience – The story of the growing LGBTQ movement in Jamaica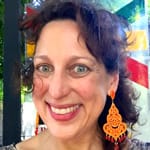 PROF.DIANA J. FOX
Bridgewater State University,
USA
" Many Loves, One Heart: Stories of Courage and Resilience tells the story of the growing LGBTQ movement in Jamaica by highlighting courageous members of the community and their allies, who have committed their lives to the Jamaican struggle for LGBTQ rights. Jamaica has frequently been cited for egregious homophobic violence by international press and human rights organizations. Challenging this often one-sided depiction, Many Loves, One Heart presents brave Jamaicans who are seeking to transform their island into a space of inclusivity where they can love freely. The documentary includes Spice, a gay, homeless youth with dreams; Mo, one of the first openly trans individuals in the Jamaica police force, who hopes one day to marry his partner; Dane, the Executive Director of J-FLAG, the leading LGBTQ human rights organization in Jamaica; and Father Sean Major-Campbell, who broke with much of the religious establishment to preach love, inclusion and allyship with conviction and courage. Scenes of Jamaica's second ever PRIDE week depict the safe spaces carved out by the movement's proponents, interspersed with provocative commentary by scholars and activists linking the movement for LGBTQ rights to the fight for emancipation from slavery. Many Loves, One Heart shares this homegrown Jamaican movement, celebrates their emerging victories and is an important resource for building global awareness of transnational human rights.  "
" Following your purpose ".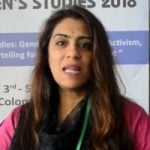 DR. MADHAVI VENKATESAN
Northeastern University,
USA
WORKSHOP ON SCHOLARLY

PUBLICATIONS
---
The dissemination of research findings is an essential part of scholarship. The organizers of the World Conference on Women's Studies offer participants a publication workshop to assist in the transition between conference paper and scholarly article. We also hope to encourage you to submit your work to the fourth annual issue of selected conference papers as articles in the online, open access, peer review Journal of International Women's Studies (JIWS), or other publishing venues supported by the conference.
This publication workshop will highlight important features of scholarly article publication, the process of making the transition between conference paper and article, and will enable participants to learn from one another in a workshop setting. Register early—40 participants will be included in the workshop.
On 27th April 2019
From 1.10 p.m. – 2.40 p.m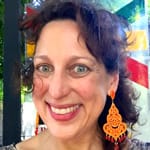 PROF.DIANA J. FOX
Department of Anthropology,
Journal of International Women's Studies,
Bridgewater State University,