theme :"Feminist Futures in Precarious Times: Decoloniality, Borderlands, and Transformative Visions"
THE 8th World Conference on Women's Studies 2022
Welcome to the 8th World Conference on Women's Studies (WCWS 2022) which will take place from 12th – 14th May 2022 in Virtual Platform. We hope WCWS 2022 will unite diverse researches and case studies from all over the world, in parallel sessions while offering many networking and publishing opportunities.
The World Conference on Women's Studies offers participants an enriching opportunity to deepen knowledge of global feminisms along with the theoretical, policy, and personal dimensions of Women's Studies scholar-activism worldwide, engaging with intersecting fields of Gender and Sexuality Studies and the many disciplines that constitute Women's Studies—all toward building collaborative partnerships, offering publishing opportunities, and enacting visions of a more equitable and liberal world.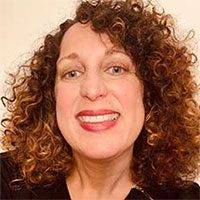 PROF. DIANA J. FOX
[CONFERENCE CO-CHAIR]
Professor and Chairperson
Department of Anthropology
Journal of International Women's Studies
Bridgewater State University
USA.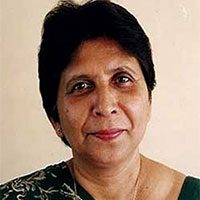 Prof. Kamala Liyange
[CONFERENCE CO-CHAIR]
Emeritus Professor
University of Peradeniya
Sri Lanka.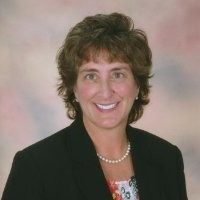 Joan Mathieu
[KEYNOTE SPEAKER]
Immigration Lawyer
USA.
Plenary Round Table on "Feminist Futures in Precarious Times: Emerging and Transformative Visions in South Asia"
Prof. Fawzia Afzal-Khan
[PLENARY SPEAKER]
Professor, Department of English
University Distinguished Scholar (2009)
Director, Gender, Sexuality, and Women's Studies Program (2009-15)
Fulbright Specialist (2015-2022)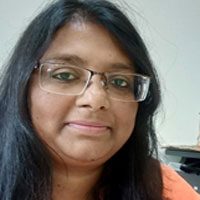 Prof. Dr. Sailaja Nandigama
[PLENARY SPEAKER]
Associate Professor
Humanities and Social Sciences Department
Birla Institute of Technology and Science (BITS), India.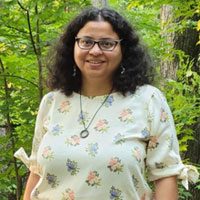 Prof. Nilanjana Paul
[PLENARY SPEAKER]
Assistant Professor at The University of Texas Rio Grande Valley
United States.
Panel Discussion on "Feminist Voices From Asia, Africa, and The Middle East: Listening to Our Global Sisters"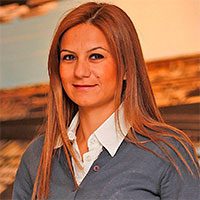 ASSOC. PROF. DR. MELTEM INCE-YENILMEZ
[PANEL SPEAKER]
Izmir Democracy University,
Turkey.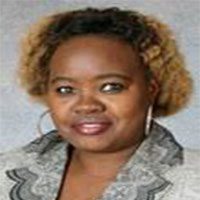 DR. CATHERINE NDINDA
[PANEL SPEAKER]
Human Science Research Council Cape Town,
South Africa.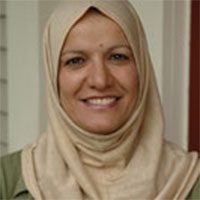 DR. WAFAA A. ABDULAALI
[PANEL SPEAKER]
University of Mosul,
Iraq.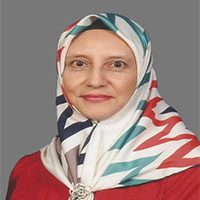 DR. SHARIFAH NURUL HUDA ALKAFF
[PANEL SPEAKER]
Universiti Brunei Darussalam (UBD), Brunei.
Benefits of WCWS 2022 Online Conference
PUBLICATION OPPORTUNITIES of WCWS 2022
We believe your paper deserves to meet its ultimate research destination! 
FREE of Charge for Submissions
SCOPUS indexed journals

Workshops with Experts

All major indexing

Personalized Guidance

Support with preliminary reviews
"A Breakthrough Free TIIKM Project To Make Your Research Publication Possible"
This is a free project which is designed to help you to develop your full papers up to the standard.
We provide preliminary reviews for your full paper with the world-class publication "steering committee" prior to the conference.
Reviewed and revised paper with constructive inputs will make your paper more likely to be accepted by high standard journals.
Need support to publish your paper???
"Free Workshop on "WCWS 2022" Publication Opportunities"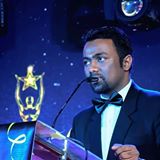 Mr. Isanka P. Gamage
Managing Director and Co-Founder of TIIKM
WCWS 2022 has amplified its Publication Opportunities partnering with TIIKM Publishing to locate your research to the right destination.
LISTEN TO WHAT OUR COMMUNITY HAVE TO SAY
We pride ourselves on building positive relationships with our researchers and hearing their testimonials about our Conference. Read below to see what they have to say about WCWS!