WORLD CONFERENCE ON WOMEN'S STUDIES'21
Welcome to the 7th World Conference on Women's Studies (WCWS 2021) hosted by the Asian-African Association for Women, Gender, and Sexuality (AAAWGS). Women's Studies as an interdisciplinary field is undergirded by bodies of feminist thought, which in turn have shaped many academic disciplines and policy initiatives as we strive for gender and sexual equality in homes, in the workplace, and in government. The WCWS 2021 takes up the challenge to understand our differences and to work across them, listening and learning from one another, discussing, debating, and moving to which are ard the goals of equality, equity, and sustainability on this planet that we inhabit together. We hope the WCWS 2021 unites diverse researches and case studies from all over the world, in parallel sessions while offering many networking and publishing opportunities.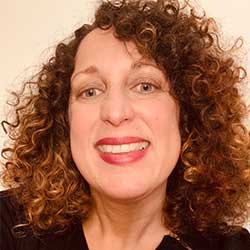 DIANA J. FOX, PHD
| CONFERENCE CO-CHAIR |
Professor and Chairperson
Department of Anthropology,
Journal of International Women's Studies,
Bridgewater State University,
USA.
PROF. KAMALA LIYANGE

| CONFERENCE CO-CHAIR |
Emeritus Professor,
University of Peradeniya,
Sri Lanka.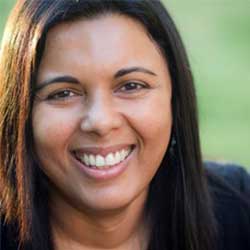 DR. SANDYA HEWAMANNE
| KEYNOTE SPEAKER |
Professor, Department of Sociology,
University of Essex, United Kingdom
Director-IMPACT Global Work,
Sri Lanka, Vietnam, Bangladesh
Fellow, Independent Social Research Foundation, Netherlands (2020-21).
Dr Hind Elhinnawy

Nottingham Trent University, United Kingdom.

Dr Preeti Puri

Dr. B.R. Ambedkar National Institute Of Technology, India.

Dr. Bhushan Sharma

Independent Researcher, India.

Asst. Prof. Katherine Fobear

California State University, USA.
Assoc. Prof. Dr.Priya Grover

Symbiosis Centre for Management Studies, India.

Dr. Francesca Braga

Middlesex University London, United Kingdom.

Asst. Prof. Hema P.

SDNB Vaishnav College, India.

Assoc.Prof. Meltem Ince Yenilmez

Yasar University, Turkey.
Dr K Bhavana Raj

Institute of Public Enterprise, India.

Dr. Shikha Singh

Symbiosis Centre for Management Studies, India.

Dr. Kiconco Milliam

Kyambogo University, Uganda.
Prof. Kamala Liyanage

Emeritus Professor, University of Peradeniya, Sri Lanka.

Dr. Humaira Shafi

Mufti Law Associates Pakistan, Pakistan.

Prof. Grace Wamue-Ngare

Kenyatta University, Kenya.
Dr. Shyamkiran Kaur

Dr. B.R. Ambedkar National Instittute of Technology, India.

Dr. Smita Gupta

Delhi Metropolitan Education, India.

Dr. Shantharuby Buvanendra

University of Colombo, Sri Lanka.

Dr.APARNA SRIVASTAVA

Noida International University, India.
Dr. Sumi Daa-dhora

Assam University Diphu Campus, India.

Dr Geeta Kubsad

Pravin Gandhi College of Law, India.

Dr. Aradhana Jethani

SGB Amravati University, India.
We are excited to bring you renowned speakers in the Women's Studies field at the WCWS 2021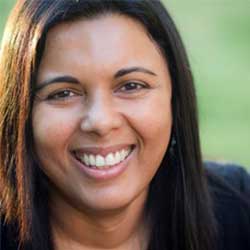 DR. SANDYA HEWAMANNE
University of Essex,
United Kingdom,
Director-IMPACT Global Work,
Sri Lanka, Vietnam, Bangladesh.
NETWORK BUILDING OPPORTUNITIES
WCWS 2021 strives to bring together storytellers from every corner of the world to participate and share their inspiring stories with an international audience. Be among the storytellers today!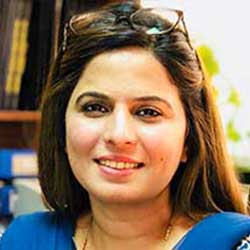 MALIEKA FARAH DEEBA MALIK
Bahria University,
Pakistan.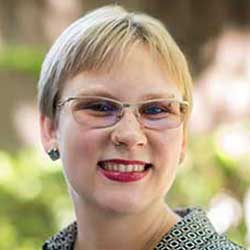 MICHELLE MUELLER

Santa Clara University, Santa Clara, CA,
USA.
DR. NOORAINI YOUP
Director Open University Malaysia,
Taiping Learning Centre,
Malaysia.
DR. ABIGAIL O. AKANDE
Assistant Professor – Rehabilitation & Human Services,
The Pennsylvania State University – Abington College,
United States.
Join for a fantastic occasion to share opinion and knowledge about different topics in women's studies, that we all, one way or another, get to face. EXPRESS, ENGAGE and SHARE your experiences.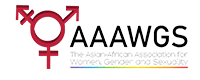 Asian-African Association for Women, Gender and Sexuality (AAAWGS)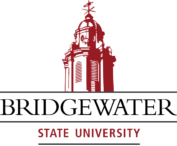 Bridgewater State University,
USA

Tokyo Gakugei University,
Japan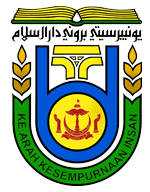 Universiti Brunei Darussalam,
Brunei

Galgotias University,
India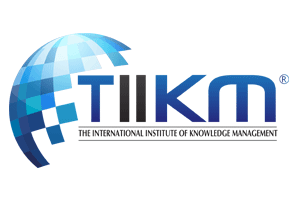 The International Institute of Knowledge Management
Comfort and well-being
Access to 03-day conference program
Renowned international speakers representing the Keynote Forum and special events
Constructive  feedback  for your presentation
Q&A session and engagement with all audience
Unlimited professional networking
Awards for the most outstanding presentations
Conference photography
Cost Saver & Save the Planet (Reduce Carbon Footprint by Limiting Travel Plans)
WHAT TO EXPECT AT #WCWS2021
We are excited about Special Events such as round tables, workshops, and publishing.We hope you will engage fully in the sessions with questions, challenges, and new ideas.
SUBMIT YOUR ABSTRACT
Follow the abstract guidelines page, to see more and submit your abstract : abstract@womenstudies.co
WCWS PUBLICATION OPPORTUNITIES
We believe your paper deserves to meet its ultimate research destination!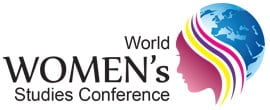 ISBN
---

    COPE Standard
---

    Double-blind peer-reviewing from World-class Scientific Committee
---

    Available Online
---

    Papers from
70+ authors*
20+ countries*

(*According to the past history)
CONFERENCE PROCEEDINGS
Benefits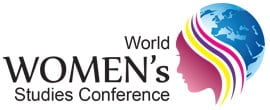 ISSN
---

    High quality double-blind peer-reviewing
---

    Access via Online Journal System
---

    Open Access
---

    Google Scholar
---

    Crossref Coverage
---

    Maintaining the high quality standards
---

    Submission to major indexing
FREE of Charge for Submissions
07 SCOPUS indexed journals
02 Dedicated SPECIAL issues

Workshops with Experts

All major indexing

Personalized Guidance

Support with preliminary reviews
PUBLISHELP
"

A Breakthrough

Free

TIIKM Project To Make Your Research Publication Possible

"
This is a free project which is designed to help you to develop your full papers up to the standard.
We provide preliminary reviews for your full paper with the world-class publication "steering committee" prior to the conference.
Reviewed and revised paper with constructive inputs will make your paper more likely to be accepted by high standard journals.
Need support to publish your paper???
PUBLICATION WORKSHOPS
FREE Workshop on "TIIKM Publishing Opportunities"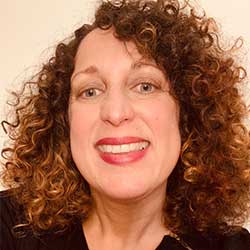 Resource Person:
Prof. Diana Fox
Conference Co-Chair
WCWS 2021 has amplified its Publication Opportunities partnering with TIIKM Publications to locate your research to the right destination.
DON'T MISS OUT OUR LATEST UPDATES
SUBSCRIBE US
QUALITY OF WCWS 2021 IS ASSURED BY TIIKM
Quality Assured by the Academic Governing Body of TIIKM
Well Reputed Partner Affiliations
Renowned Speakers from around the Globe
Quality standards based on the Committee on Publication Ethics (COPE)
Best Publication Opportunities
Best Conference Experience with Professional Organizing Committee
Quality Reviewing Process
Ensuring the Career Growth
Awards for the Best Researchers
Proven History
We pride ourselves on building positive relationships with our researchers and hearing their testimonials about our process. Read below to see what they have to say about WCWS !