THEME:
"TRANSNATIONAL FEMINISMS-CONTEXTS, COLLABORATIONS, CONTESTATIONS: TOWARD A LIVEABLE PLANET".
WORLD CONFERENCE ON WOMEN'S STUDIES'21
Welcome to the 7th World Conference on Women's Studies (WCWS 2021) hosted by the Asian-African Association for Women, Gender, and Sexuality (AAAWGS). Women's Studies as an interdisciplinary field is undergirded by bodies of feminist thought, which in turn have shaped many academic disciplines and policy initiatives as we strive for gender and sexual equality in homes, in the workplace, and in government. The WCWS 2021 takes up the challenge to understand our differences and to work across them, listening and learning from one another, discussing, debating, and moving towwhich ard the goals of equality, equity, and sustainability on this planet that we inhabit together. We hope the WCWS 2021 unites diverse researches and case studies from all over the world, in parallel sessions while offering many networking and publishing opportunities.
WCWS 2021 has taken Safety Precautions for you!
(COVID-19 Safety Precautions)
———————– 
The circumstances around novel coronavirus (COVID-19) have been fast evolving. The Organizing Committee of WCWS 2021 is following health and safety precautions since our attendees, participants, members, and industry colleagues are of the utmost importance to us.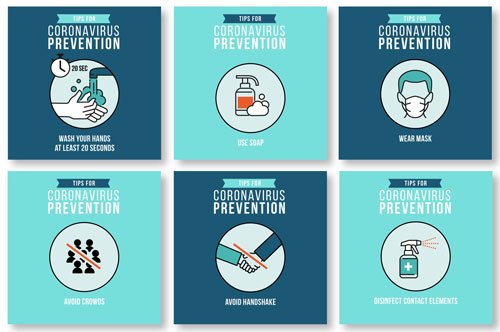 Attend WCWS 2021 in Sri Lanka. Network with Professionals and Enhance your Career.
The WCWS 2021 will facilitate all the standard and guided health precautions to keep you protected
Enjoy your time in Sri Lanka, one of the safest places in the world.
Three-day conference with access to all the Special Features
Present and share your research with an international audience
Listen to the presentations and join the Q&A Sessions
Interact with and receive feedback from other participants and experts
Share quality time with the peers, colleagues, and build your networks
Presentations will be evaluated by panels of experts
Awards for the most outstanding presentations.
Obtain quality conference materials provided by the Committee
Access to all abstracts and Full Paper Publication Opportunities
Attend WCWS 2021 Virtually. Enjoy the Full Package with Many Benefits.
Three days conference with virtual access to all the Special Features

Present and share your research work via the online platform

Listen to the presentations  and join the Q&A Session

Engage with the Audience real time

Interact and receive feedback  from other participants and experts

The presentation will be evaluated by a panel of experts

Obtain quality conference materials  provided by the Committee

Access to enjoy all abstracts and Full Paper

Publication Opportunities
REGISTRATION BENEFITS >>
WHAT TO EXPECT AT #WCWS2021
We are excited about Special Events such as round tables, workshops, and publishing.We hope you will engage fully in the sessions with questions, challenges, and new ideas.
SUBMIT YOUR ABSTRACT
Follow the abstract guidelines page, to see more and submit your abstract : abstract@womenstudies.co
PUBLISHelp
-A breakthrough Free TIIKM project to make your research publication possible-
Why

—-
In recent times we, TIIKM and the AAAWGS were able to identify that the major reason for many academic papers being rejected from high standard journals is due to lack of knowledge and improper guidance on scientific writing. PUBLISHelp is designed to help authors who need help in improving their academic writing. We believe we can reduce the number of rejections and increase the possibility of acceptances with the aid of PUBLISHelp.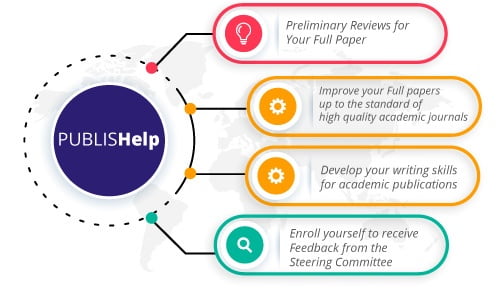 How

—-
We have appointed a world-class "Scientific Steering Committee" to help authors to develop their full papers prior to the conference. Before sending the paper to a journal, the papers will be reviewed and guidance will be provided to revise by a world-class reviewing committee.
To Whom

—-
This project is designed to help researchers/authors who aspire to develop their full papers up to the standards of high quality academic journals.
How to enroll

—-
This program is free for all the conference paid participants**. Please click here for more details and registrations.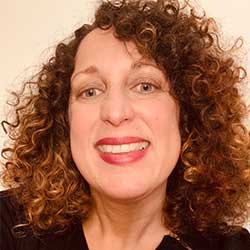 DIANA J. FOX, PHD
| CONFERENCE CO-CHAIR |
Professor and Chairperson
Department of Anthropology,
Journal of International Women's Studies,
Bridgewater State University,
USA.
PROF. KAMALA LIYANGE

| CONFERENCE CO-CHAIR |
Emeritus Professor,
University of Peradeniya,
Sri Lanka.

We are excited to bring you renowned speakers in the Women's Studies field at the WCWS 2021
NETWORK BUILDING OPPORTUNITIES
WCWS 2021 strives to bring together storytellers from every corner of the world to participate and share their inspiring stories with an international audience. Be among the storytellers today!
Date: 21st May 2021
Time: 11:00 ‐ 12:30
Let's discuss, share and debate valuable insights on the above topic comprised of an eminent panel of speakers at the WCWS 2021 Conference.
Date: 20th May 2021
Time: 16:00 ‐ 17:30
Join for a fantastic occasion to share opinion and knowledge about different topics in women's studies, that we all, one way or another, get to face. EXPRESS, ENGAGE and SHARE your experiences.
Date: 21st May 2021
Time: 09:45 ‐ 10:45
POST CONFERENCE TOUR (OPTIONAL)
Globeenjoy tours, the official tour and accommodation partner of #WCWS_2021 facilitates the post-conference tour in Sri Lanka and you can visit a number of places in Sri Lanka and grab a great experience.
PUBLICATION OPPORTUNITIES
BOOK OF ABSTRACTS
All accepted abstracts for the 7th World Conference on Women's Studies (WCWS 2021) will be published in the Book of Abstracts bearing ISBN.
CONFERENCE PROCEEDINGS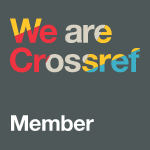 All full papers opting for conference proceedings will be subjected to the double-blind peer-review process. The e-version of the conference proceedings will be published with ISSN 2513-258x and DOI prefix: 10.17501.
BENEFITS WITH PUBLICATIONS
Open Access for Proceedings with OJS
High Ranked Supporting Journals
Dedicated Special Issues
Quality Reviews for Submissions
Workshops with Experts
Personalized Guidance Supporting Journals
SUPPORTING JOURNALS
The conference is affiliated with indexed journals published by renowned publishers and conference participants are provided with the opportunity to submit the papers for online (closed access) publication in these journals.
Please note that all supporting journals are subjecting submissions to the double-blind peer-review process. The decision on publication will depend on the peer-review process. Participants are advised to read the journal's scope and aim before deciding the suitable journal. We follow universally accepted ethics on publication. Accordingly, a guarantee for publication will not be issued before making the submission and completion of the review process.
Journal of International Women's Studies Special-Issue


ISSN 1539-8706
Editors in Chief Prof. Diana Fox & Prof. Cami Sanderson
Publisher Carley Taylor, Bridgewater State University, USA
Inter-Asia Cultural Studies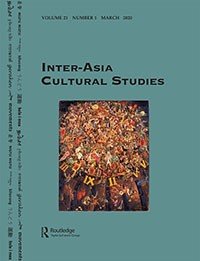 Online ISSN ISSN 1469-8447
Managing Editor Dr. Yi-ting Lu
Publisher Taylor & Francis
KnowEx Social Sciences

Editor in Chief: Prof. Siri Hettige
Publisher: TIIKM Publishing
Indexed in: Google scholar and Crossref
Feminist Legal Studies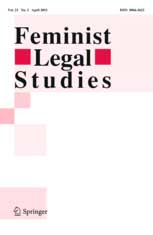 Online ISSN ISSN 1572-8455
Editors Yvette Russell
Publisher Springer

Gender & Society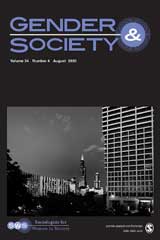 Online ISSN 1552-3977
Editor Professor Barbara Risman
Publisher Sage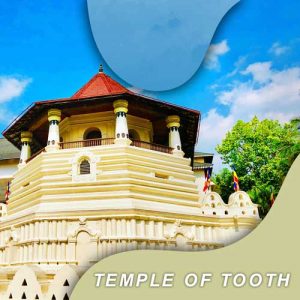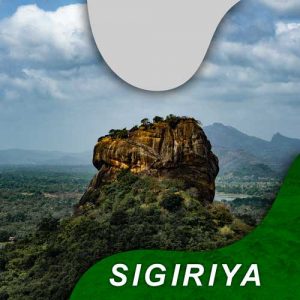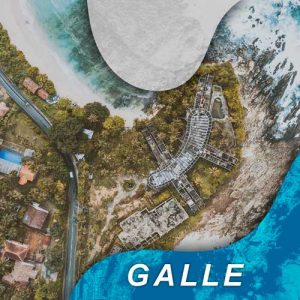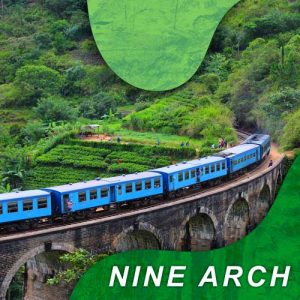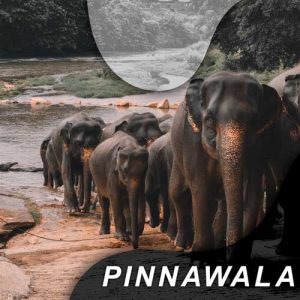 Sri Lanka which has a vibrant, diverse society and rich culture makes it a fascinating and colorful destination in which to learn about the social dimensions of developing countries. Though many cities in Sri Lanka's continue to be modernized with things like urban decor, everywhere visitors look will have bits and pieces of Sri Lanka's interesting and ancient culture somehow intertwined.
QUALITY OF WCWS 2021 IS ASSURED BY TIIKM
Quality Assured by the Academic Governing Body of TIIKM
Well Reputed Partner Affiliations
Renowned Speakers from around the Globe
Quality standards based on the Committee on Publication Ethics (COPE)
Best Publication Opportunities
Best Conference Experience with Professional Organizing Committee
Quality Reviewing Process
Ensuring the Career Growth
Awards for the Best Researchers
Proven History
DON'T MISS OUT OUR LATEST UPDATES
SUBSCRIBE US
We pride ourselves on building positive relationships with our researchers and hearing their testimonials about our process. Read below to see what they have to say about WCWS!