Options Available for
Publication and Dissemination of Presented Work
---
Conference proceedings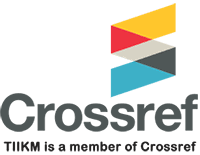 All accepted abstracts for 5th World Conference on Women's Studies 2019 (WCWS 2019), will be published in the conference abstract book with an associated ISBN 978-955-3605-30-6.
All full papers sent for conference proceedings will be subjected to double blind reviewing process and will be published electronically with an ISSN 2424-6743 in the proceedings with a DOI Number (DOI prefix: 10.17501).
Accepted papers published in conference proceedings will be submitted to Google Scholar, Scopus and Thomson Reuters for possible indexing.
Women & Criminal Justice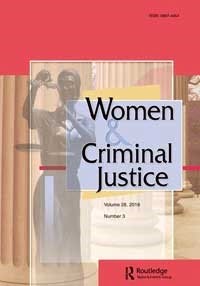 Print ISSN : 0897-4454
Online ISSN : 1541-0323
Editor in Chief : Prof. Frances P. Bernat
Publisher : Taylor & Francis
Indexed in Scopus, Dietrich's Index Philosophicus, EBSCOhost, E-psyche, Gale, National Criminal Justice Reference Service, PubMed, OCLC, ProQuest, Taylor & Francis, Web of Science, Feminist Periodicals and many more.
Journal of International Women's Studies – Special Issue

ISSN 1539-8706
Editor in Chief Prof. Diana Fox & Prof. Cami Sanderson
Publisher Carley Taylor, Bridgewater State University, USA
Indexed in EBSCO, Elsevier Bibliographic Databases, ProQuest, DOAJ and many more.
International Journal of Gender and Entrepreneurship
The coverage of the journal includes; Entrepreneurship, Female/Women's entrepreneurship, Business, Management, Strategy, Gender, Economics, Internationalization and Marketing.
Online ISSN 1756-6266
Editor in Chief Prof. Colette Henry
Publisher Emerald Publishing
Journal Link http://emeraldgrouppublishing.com/products/journals/journals.htm?id=ijge
Indexed in Scopus, Emerging Sources Citation Index, ReadCube Discover and many more.
Peer Reviewed Journal Publication
We provide you with the opportunity to publish your paper with well-known publishers
---
Abstract & Full Paper Guidelines
If you have any questions regarding the options for publication of your work, please try our FAQ or you can send inquiries to the yasodara@tiikm.com  / publication@tiikmedu.com at any time.