As Women's Studies scholars, teachers, and activists, it is our mission to resist backward movements and chart pathways forward. This year's conference theme addresses the future of Women's Studies, by highlighting the importance of bridging gaps between academia and practice, translating theory into meaningful and sustainable change, and exploring new understandings of persisting grievances, such as violence against women. Moreover, as we consider how to chart pathways forward, we are challenged to consider the ethics of conducting research on women and gender-diverse subjects, sharing other women's stories, and reflecting on our own positionality throughout this process.
The International Institute of Knowledge Management (TIIKM) welcomes you to the 4th World Conference on Women's Studies (WCWS 2018) to be held on the 03rd – 05th May, 2018 in Colombo, Sri Lanka. The Conference will witness the participation of the Academicians, Universities, Professionals and Industry Experts gathering on a single platform to discuss about Women and their rights in global context.
The biggest networking platform

World renowned speakers

120 + presentations

Publication opportunities with high ranked journals

Unforgettable experience with lots of fun
Gender and sexual diversity

Women's Studies Curricula

Challenges in pursuing Women's Studies scholarship

Feminist research methodologies in relation to activism

The role of positionality in research and activism
Women, farming, and climate change

Women, sanitation, and access to water

Women and poverty

Women and access to family planning

Women and institutional representation

Women's Studies and the interrogation of masculinity
Lessons from History

Women in literature and the arts

Telling women's stories

The nature of sisterhood

Mixing and matching of ideas and ideologies

Women and educational—access and transformation
Join with WCWS 2018 and get the opportunity to listen to world renowned keynote speakers
Keynote speakers will be announced soon

International Journal of Gender and Entrepreneurship
ISSN: 1756-6266
Editor in Chief: Professor Colette Henry, Dundalk Institute of Technology, Ireland
The International Journal of Gender and Entrepreneurship has been placed within the top 4% of most-cited research in the Gender Studies field by Scopus.
Journal Link : Click here
Journal of International Women's Studies (Special issue)


ISSN: 1539-8706
Executive Editors: Prof: Diana Fox & Prof: Cami Sanderson
Journal Link : Click here
Interact with best women's studies conference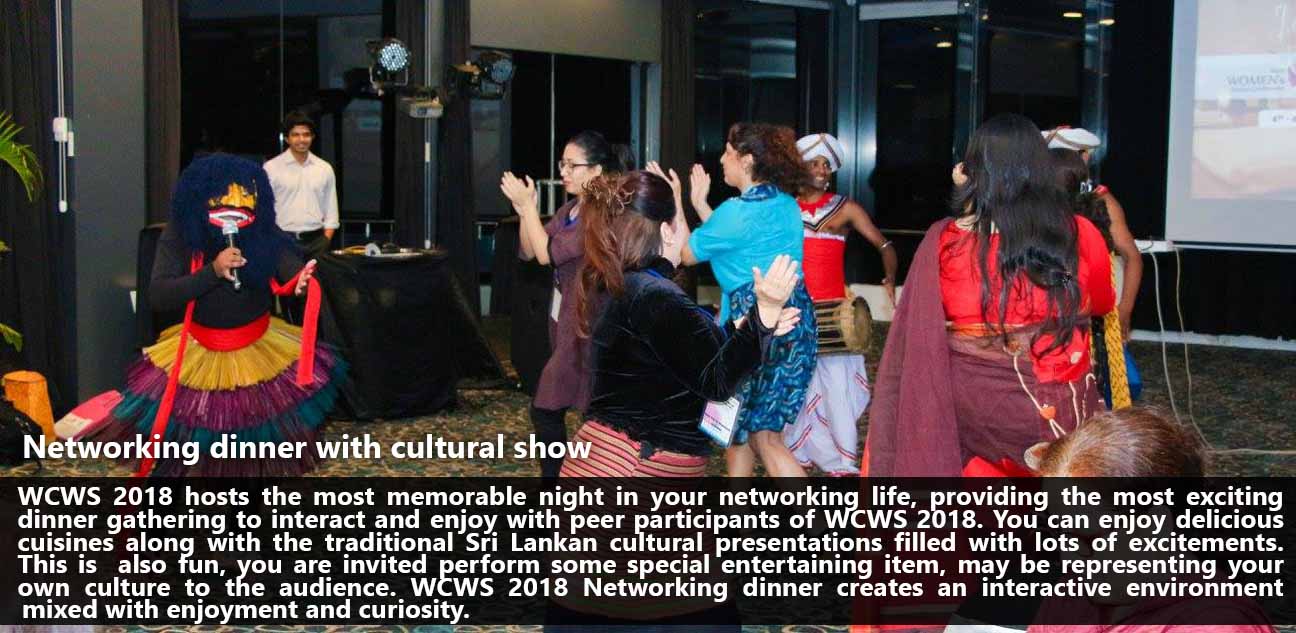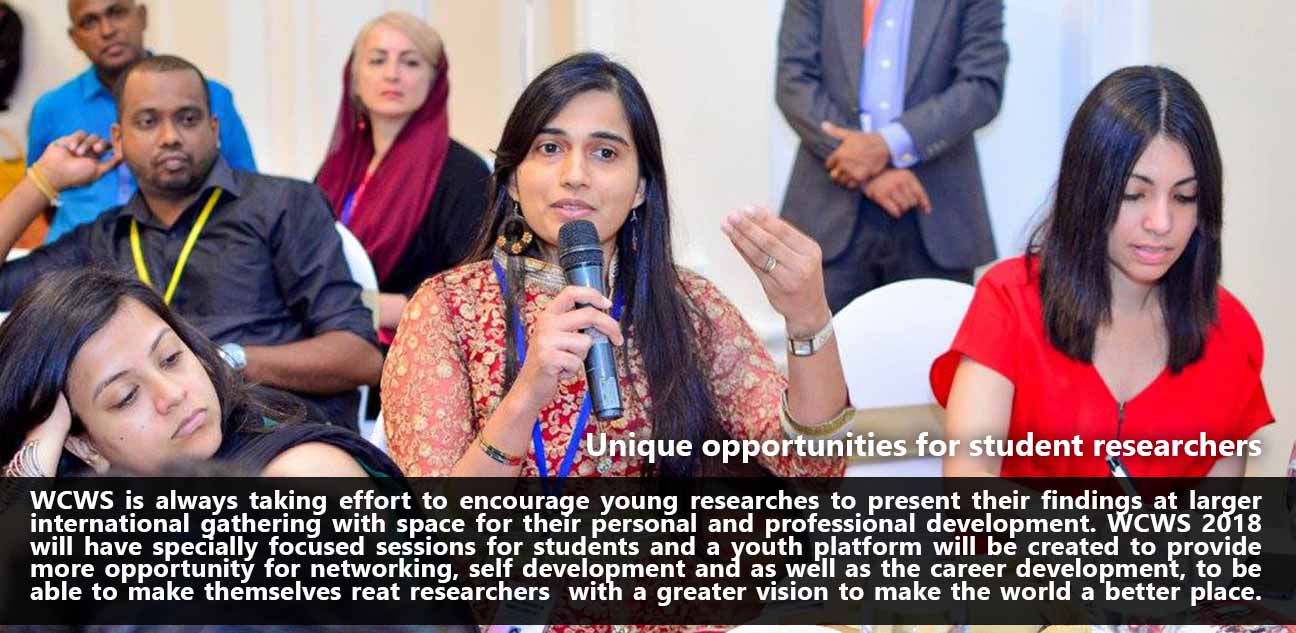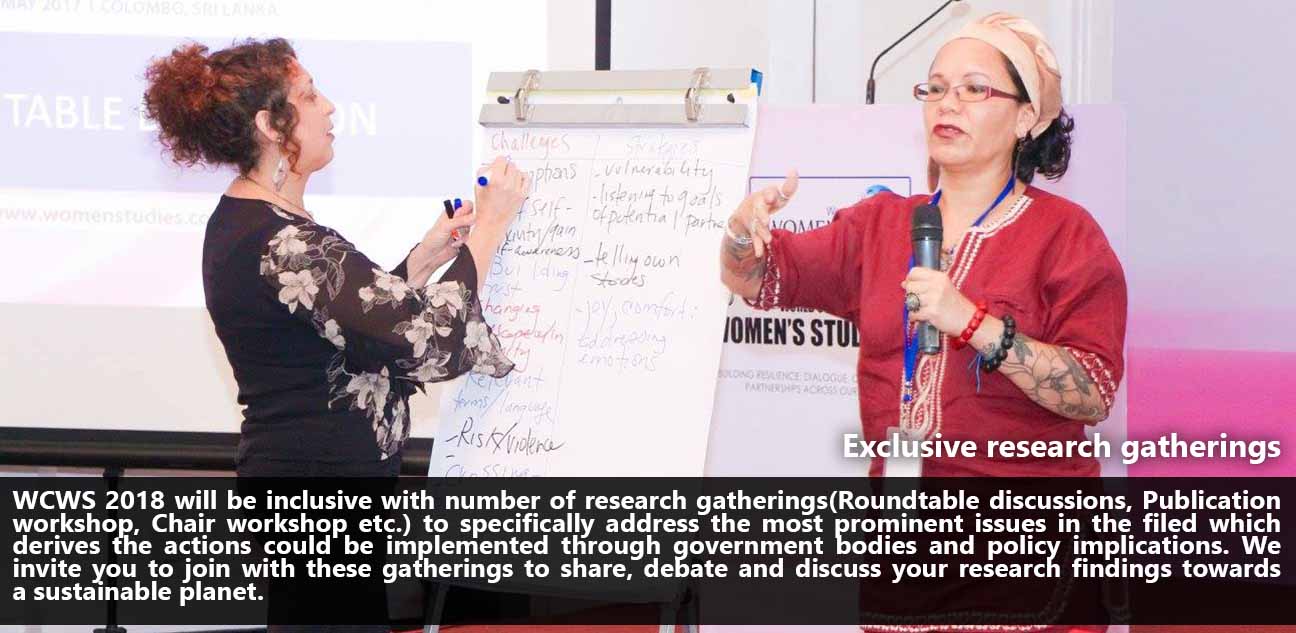 Here from our participants