Welcome to the 4th World Conference on Women's Studies
"Women's Studies: Gendered scholarship, activism, and storytelling for a sustainable planet"
The International Institute of Knowledge Management (TIIKM) welcomes you to the 4th World Conference on Women's Studies (WCWS 2018) to be held on the 03rd – 05th May, 2018 in Colombo, Sri Lanka. The Conference will witness the participation of the Academicians, Universities, Professionals and Industry Experts gathering on a single platform to discuss about Women and their rights in global context. WCWS 2018 welcomes your papers which are framed according to following tracks (But not limited to),
Call for Papers
Around the world two opposing trends are simultaneously emerging: 1) a revival and strengthening of feminisms, following more than a decade of assertions of a so-called post-feminist era, and 2) the rise of reactionary political and fundamentalist religious movements, globally. Are women's gains through historical and contemporary women's rights movements robust enough to be sustained and to grow while under threats from these forces?
Gender and sexual diversity

Women's Studies Curricula

Challenges in pursuing Women's Studies scholarship

Feminist research methodologies in relation to activism

The role of positionality in research and activism

Women and educational—access and transformation

Women, farming, and climate change

Women, sanitation, and access to water

Women and poverty

Women and access to family planning

Women and institutional representation

Women's Studies and the interrogation of masculinity

Lessons from History

Women in literature and the arts

Telling women's stories

The nature of sisterhood

Mixing and matching of ideas and ideologies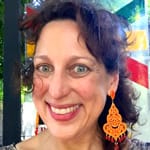 Diana J. Fox, PhD
Professor and Chairperson
---
Department of Anthropology,
Journal of International Women's Studies,
Bridgewater State University,
USA

All accepted abstracts for the 4th International Conference on Women's Studies 2018 will be published in the conference abstract book with ISBN. All full papers will be accepted through a double blind reviewed process and will be published electronically with ISSN in proceedings with a DOI Number (DOI prefix: 10.17501).
We will submit the proceedings to be indexed in the Thomson Reuters, SCOPUS, Mendeley, Google Scholar and CiteULike for possible Indexing.
International Journal of Gender and
Entrepreneurship
ISSN: 1756-6266
Online from: 2009
Publisher Emerald
Special Issue No
Editor in Chief/s Professor Colette Henry, Dundalk Institute of Technology, Ireland
Impact Factor
Journal Link : Click here
Here from our participants