The 10th World Conference on Women's Studies 2024
(WCWS 2024)
Theme: Change-makers: Women's Studies Scholar-Activism Across the Disciplines
Welcome to the 10th World Conference on Women's Studies, which will take place from 30th – 31st May 2024 in Colombo, Sri Lanka (Hybrid Platform), exploring the latest research, ideas, and solutions related to gender equality, women's empowerment, and social justice. This conference is a unique opportunity to connect with leading scholars, policymakers, and practitioners from around the world, and to engage in a global conversation about the most pressing issues facing women and marginalized communities today.
As we mark the 10th anniversary of WCWS, we reflect on the progress that has been made in advancing gender equality and women's rights, and the challenges that still lie ahead. From the persistent gender pay gap to the ongoing fight for reproductive justice, we are reminded of the urgent need for collective action and transformative change. Through a range of dynamic and engaging sessions, this conference will provide a platform for sharing ideas, forging new partnerships, and generating innovative solutions to some of the world's most pressing challenges. We invite you to join us in this exciting and thought-provoking event, and to be part of the global movement towards a more equitable and just society.
"Uplifting Global Feminism"
The purpose of the World Conference on Women's Studies is to offer participants an enriching opportunity to deepen knowledge of global feminisms along with the theoretical, policy, and personal dimensions of Women's Studies scholar-activism worldwide, engaging with intersecting fields of Gender and Sexuality Studies and the many disciplines that constitute Women's Studies—all toward building collaborative partnerships, offering publishing opportunities, and enacting visions of a more equitable and liberal world.
This gathering is dedicated to advancing the United Nations' Sustainable Development Goals (SDGs), an ambitious blueprint for a more prosperous, inclusive, and sustainable world.
Get your Research published with WCWS
100+ Past Scopus Publications
We are delighted to announce that our conference has a remarkable track record, with over 100 past publications indexed in Scopus. Be a part of this thriving legacy and share your expertise at our upcoming event."
Quick Facts of the WCWS 2024
With over 850+ participants from more than 50 countries and 300+ universities worldwide, the WCWS series has established itself as one of the most highly regarded Women's Studies conferences in the world. From groundbreaking research to insightful discussions and thought-provoking presentations, the conference series provides an exceptional platform for presenters and attendees to learn from the best in the field and collaborate with like-minded professionals.
We cordially invite you to attend WCWS 2024, which has been meticulously designed to provide a rich and dynamic platform for the exchange of ideas and knowledge.
In addition, attendees will have access to a series of engaging workshops led by esteemed experts, which will enable them to develop and enhance their skills in their respective fields.
The event will offer unparalleled opportunities to participate in international networking with leading scholars, researchers, and professionals from across the globe.
Whether you choose to attend in person or virtually, our event promises to be a valuable and enriching experience
Publication Workshop "Be Bold: Publishing to make a difference"
"Join our empowering workshop, 'Be Bold: Publishing to Make a Difference', designed for aspiring authors and researchers eager to amplify their impact. Gain invaluable insights, tips, and strategies to navigate the world of publishing with purpose and influence positive change. Elevate your voice and make a lasting difference through your work. Don't miss this opportunity to step boldly into the realm of impactful publishing!"
workshop speaker
Director of Institute for Gender and Development Studies (IGDS)
Regional Coordinating Office of The University of the West Indies (UWI)
Jamaica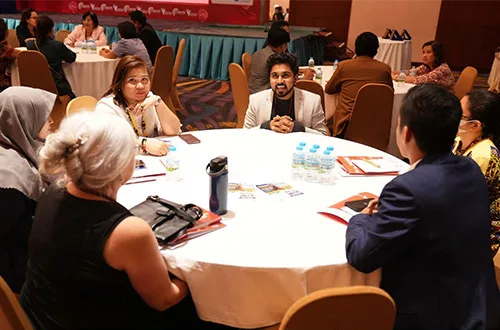 Special Networking Session
Date: 30th May 2024 | Time: 3.30 – 4.30 PM IST
Are you ready to expand your professional network, forge valuable connections, and engage with like-minded individuals in your field? Then join our exclusive Networking Session during the conference!
This highly anticipated event is designed to create a dynamic platform for attendees to interact, exchange ideas, and foster meaningful relationships. Whether you're a seasoned professional or just starting your journey, this session offers a unique opportunity to connect with the peers who share your passion and aspirations.
Join us for an enchanting Networking Dinner at the WCWS  2024 which offers a unique opportunity to connect, engage, and build meaningful relationships with influential leaders, academics, activists, practitioners, industry experts, and passionate individuals in the field of Women's Studies. Immerse yourself in an atmosphere of camaraderie, where like-minded individuals gather to celebrate women's achievements and discuss the path to a more inclusive future.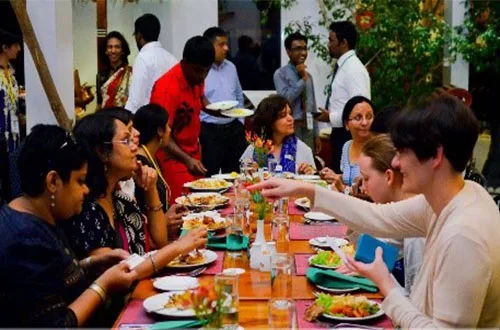 Important Dates of the WCWS 2024
Abstract Submission
Deadline
Abstract Acceptance
Notification
Early Bird Payment
Deadline
PP Presentation due on or
before
Full Paper Submission
Deadline
Publication Opportunities in WCWS 2024
ISBN 978-624-5746-60-6
COPE Standard
Double-blind peer-reviewing from World-class Scientific Committee
Available Online
Papers from

100+ authors*
40+ countries*
(*According to the past history)
ISSN 2424-6743
High quality double-blind peer-reviewing
Open Access via Online Journal System
Google Scholar
Crossref Coverage
PlumX Metrics
Maintaining the high quality standards
Submission to major indexing
"A Breakthrough Free TIIKM Project To Make Your Research Publication Possible"
This is a free project which is designed to help you to develop your full papers up to the standard.
We provide preliminary reviews for your full paper with the world-class publication "steering committee" prior to the conference.
Reviewed and revised paper with constructive inputs will make your paper more likely to be accepted by high standard journals.
Click here to need support to publish your paper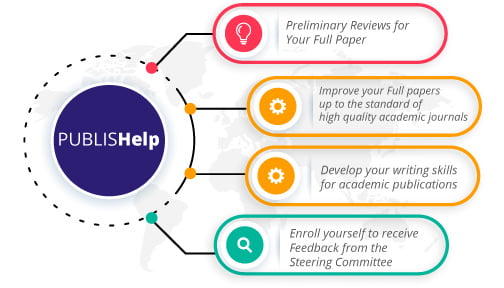 WCWS 2024 has amplified its Publication Opportunities partnering with TIIKM Publishing to locate your research to the right destination.
Conference participants have the option to receive support to develop their papers for submission to peer-reviewed journals published by internationally renowned publishers. TIIKM will help you develop your paper to a high quality prior to submission to increase your chances of being published.
Celebrating Diversity and Empowerment: Reflections from WCWS Participants
We take pride in developing positive relationships with our participants and hearing positive feedback about our Conference. Read on to find out what they have to say about WCWS!
Malieka Farah Deeba
2022-05-19
recommends
I think the community is working really hard to highlight and enhance the areas related to women studies. Every time through multiple conferences in a year the community is strengthening its mark in the international women studies. I would recommend that alongside these comprehensive efforts the areas related to implication/implementation of laws and policies pertaining to women rights and equal legal representation in conformity with international commitments of various countries may also be added so that a tangible outcome of efforts may come in picture. I offer my endless support to the community. Best wishes
recommends
It was a great honour for me to participate in the 8th Conference on Women's Studies. I am very grateful to the organizers for letting us witness such a systematic and organized programs and sessions. I am definitely recommending the Women and Gender Community to researchers and scholars. indeed a very valuable and insightful Conference.
Debbie Rinawmi
2022-05-14
recommends
It is an immemse pleasure to participate in this conference. It is nice to join hands and get together in the name of feminism and we have the opportunity to hear an insightful presentation from scholars all around the globe
Rafidah Abd Karim
2022-05-14
recommends
This is a great conference that I have ever attended with unique events included. With 30+ countries involved, the conference is highly recommended for Women research area of studies, congratulations for the Organizer! 🌹🥳🥳
recommends
I would highly recommend the Women and Gender to students, scholars, activists and practitioners in Gender Studies and inter disciplinary fields. I appreciate the standard of excellence in terms of event organizing, responding to queries effectively, providing timely reviews and immense support to presenters at the Conference. I also like the fact that the community offers new insights or angles on how to improve your research. Overall this is an amazing opportunity to maximize your fullest career potential and forge long term, professional and social networks.
recommends
Because it serves as an eye opener to others that women play an important role in the community. I recommend WGC so it will serve as a platform for awareness that women are to Unleashed to be empowered.
Gavithri Yatigammana
2020-05-30
recommends
I started exploring the idea of telling stories through different mediums. And I started scribbling, writing and reading., but then finally I landed on writing quotes .....of course inspirational, all because of this amazing TEAM !! It is great privilege to have an online platform for a creative thinkers to raise their voice and believe their power of creativity . So the team ,you have chosen the path in different ways to admire people around you which many want to take, but few actually dare to. Good luck with your next venture.
Sourav Chhibber
2020-05-28
recommends
very interesting session thanks
recommends
great place to share research and ideas👍