Fenerbahçe University Academic Partnering with Women's Studies 2023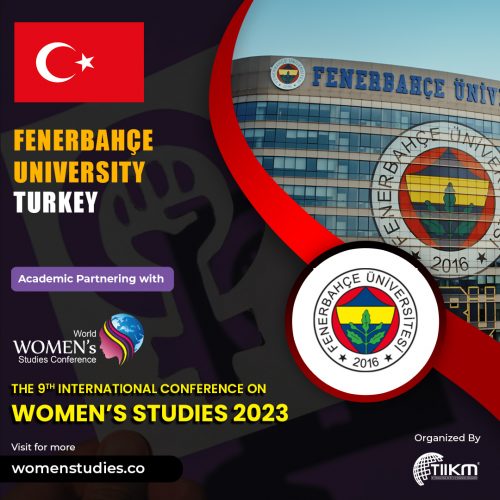 The 9th World Conference on Women's Studies 2023 (WCWS 2023), which will be held from 16th – 18th March 2023, has collaborated with Fenerbahçe University, Turkey as an Academic Partner.
In its inaugural academic year of 2019–2020, Fenerbahçe University had 5 faculties, 12 departments, and 392 students. There are 1,743 students enrolled in Fenerbahçe University's undergraduate, associate degree, and foreign programs as of the foundation period. In addition to expanding the number of associate and undergraduate English programs and strengthening its teaching staff in the 2020–2021 academic year, Fenerbahce University also organizes its scientific research through the newly opened application and research centers, giving its students strong language learning opportunities during their pre – and post-educational years.
Register Today & Reserve your slot!