Izmir Democracy University Academic Partnering with Women's Studies 2023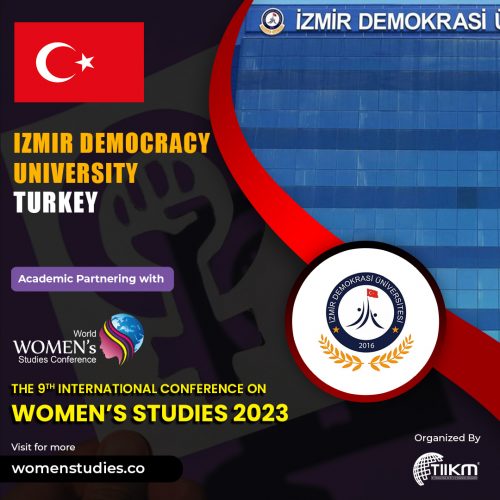 The 9th World Conference on Women's Studies 2023 (WCWS 2023), which will be held from 16th – 18th March 2023, has collaborated with Izmir Democracy University, Turkey as an Academic Partner.
Turkey's Izmir is home to the public institution known as Izmir Democracy University. On August 20, 2016, Turkey's Grand National Assembly established it. Izmir Democracy University's vision is to be a university that shapes the future through its outstanding research and education. The university is comprised of faculties such the faculties of dentistry, education, arts and sciences, fine arts, and law, among many others.
Register Today & Reserve your slot!